Tear and pull easily
Healthy and non-toxic formula. OYAFUN nail polish
SHINY COLORS

These are highly-pigmented and shiny just like regular polish or gel – Play with these to match your OOTD!
Long lasting

formula guaranteed a waterproof, chip-free finish that last 2 weeks! Without the need of harsh remover that makes your nail dry and brittle, this water-based polish can be peeled away effortlessly!
2.Apply base gel on nails

3.Apply this color polish on nails

4.Wait it for drying

how to remove gel nail polish ?
OYAFUN Nail Polish
Welcome to the vibrant world of OYAFUN, where beauty meets fun and creativity knows no bounds. If you're looking for a hassle-free way to express your personal style while keeping up with the latest nail trends, OyaFun's Peel-Off Nail Polish is your ultimate go-to solution. Say goodbye to the time-consuming and potentially damaging nail polish removal process, and say hello to an enchanting nail experience. In this blog post, we'll explore the unique features and benefits of OYAFUN Peel-Off Nail Polish and why it deserves a special place in your beauty routine.
Gentle on Your Nails:
One of the standout features of OYAFUN Peel-Off Nail Polish is its gentle formulation. Unlike traditional nail polishes that require harsh chemicals for removal, OYAFUN offers a peel-off solution. This means you can bid farewell to acetone and other harsh removers that can strip your nails of moisture and leave them brittle. Simply peel off the polish when you're ready for a change, and your nails will remain healthy and strong.
Expressive Colors for Every Mood:
OYAFUN Peel-Off Nail Polish offers a vast spectrum of colors, With their extensive range of shades, you can effortlessly find the perfect color to match your mood, occasion, or outfit. Whether you're feeling playful, glamorous, or sophisticated, OYAFUN has got you covered.
Easy Application, No Mess:
Say goodbye to clumsy spills and smudges during your manicure routine. OYAFUN Peel-Off Nail Polish comes with a user-friendly applicator brush that glides smoothly over your nails, ensuring an even and streak-free application. The formula dries quickly, so you can enjoy your stunning nail art in no time.
Versatile Nail Art Possibilities:
Unleash your inner artist with OYAFUN Peel-Off Nail Polish. Its versatile formula allows you to experiment with various nail art techniques, such as gradient effects, intricate designs, or accent nails. The peel-off feature enables easy corrections and modifications, empowering you to create a masterpiece every time.
Long-Lasting Wear:
Don't let the peel-off nature of OYAFUN Peel-Off Nail Polish deceive you. This innovative formula is designed to provide long-lasting wear, allowing you to enjoy beautiful nails for an extended period. With proper application and care, your OYAFUN manicure can withstand daily activities while maintaining its vibrancy and shine.
Safe and Cruelty-Free:
OYAFUN values your well-being and believes in ethical beauty practices. Their Peel-Off Nail Polish is free from harmful chemicals like formaldehyde, toluene, and DBP, ensuring a safe and enjoyable nail experience. Moreover, OYAFUN is committed to being cruelty-free, so you can indulge in their products with a clear conscience.
shop now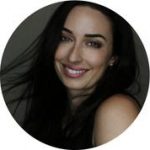 OYAFUN Nails have been an absolute lifesaver. I use them on models, which has saved me so much precious time. The gorgeous colors and styles are always on trend, adding the perfect finishing touch to each look.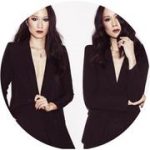 Absolutely love using the nails for editorial shoots. They are easy and quick to apply and remove. The only tough part is telling models they can't keep them. My favorite is their classic oval shape. It elongates the hands and always looks elegant.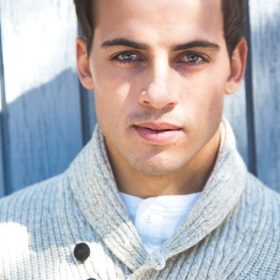 When on set, time is always of the essence. OYAFUN Nails is the only brand we trust to get beautiful manicures in minutes. The quality of their products is unparalleled. We love using OYAFUN in all of our photoshoots!